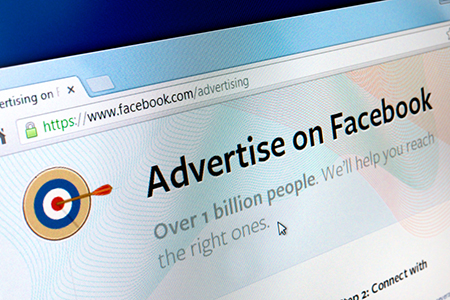 Thanks to Facebook, a real estate professional can now target past visitors to his or her site by presenting them with ads on social media.
"Dynamic Ads for Real Estate" helps agents promote relevant listings to those who matter most—Facebook and Instagram users who have previously searched for properties on a specific agent or company website.
This latest project by the social media dominator is very akin to the kind of system that Amazon has perfected: the online retail giant promotes products related to what a customer has already purchased or searched for. For the real estate industry, Facebook's program could facilitate lead conversion, and help keep branding front and center to those who may already be considering reaching out for more real estate information.
The ad product connects Facebook's platform to the advertiser's listing data and search system. Facebook then has a prospect's property search preferences and can match up specific listings to specific buyers who might be interested. Those properties are then presented in the prospect's Facebook or Instagram feed in the increasingly popular slideshow format. It's a win-win for agents looking to gain more exposure and buyers wanting to be enticed off the fence.
With over two billion monthly users, Facebook can certainly bring more eyeballs and attention to companies serving any type of market. According to a recent RISMedia survey, 91 percent of agents and brokers use Facebook, while 63 percent use Facebook and other forms of social media to share listings and promote open houses. With so much attention already zeroing in on social, it makes sense that a real estate-centric ad platform could only further help the charges of real estate professionals nationwide.
Are you using Dynamic Ads for Real Estate? Has it helped your business?
Nick Caruso is RISMedia's senior editor.