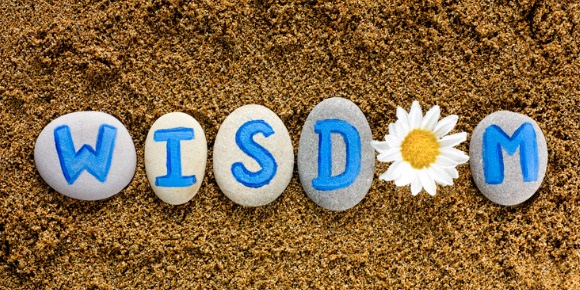 Whether you are a brand-new agent who just got your license in the mail, or have been at this for a few months—maybe you are still working hard on getting your first listing—I just want to take a minute to share some of great advice on getting started in this business.
You're going to hear advice from all over on the best ways to do business, but in this new real estate reality, this isn't business as usual anymore. It's business unusual, which means we need to adapt.
1. Forget about "Getting the Sale" and start "Caring about People."
This ultimately needs to be our No. 1 goal—serving our community and taking care of our clients. When our community knows that you are there to serve, and your clients know that their well-being is more important to you than getting their sale, it will instill trust and confidence in you.
2. Become a Facebook Real Estate Expert as quickly as possible.
Establish yourself on Facebook in your community groups with the "5 and 1 Rule"—(Help five people in the group, then post one real estate-related post).
3. Create an INCREDIBLE real estate website that your community can really sink its teeth into.
This isn't just about real estate, but about the community/town itself. Things like restaurants, pubs, parks, schools, local attractions, the real estate market and your own qualifications. Include a blog and set yourself up as an expert on your town.
4. Look for great training from successful people.
Find a mentor who can work with you to show you successful methods right from the start. Developing these good habits and choosing proven methods early on will set you up for success in the long run.
5. Find a niche early and build your brand around that.
Trying to be a Jack-of-all-Trades typically results in being Master-of-None. It is smarter to choose a niche that you enjoy and commit to becoming an expert. While it may seem like you are losing out on other generic sales, specializing will give you the advantage in that niche market.
Getting started in a new career is never easy, but we are all in this together! We are fully committed to helping agents navigate the challenges of selling homes in this new real estate reality, so don't wait—join us every Wednesday for online training that works!
Darryl Davis, bestselling author of "How to Become a Power Agent in Real Estate" and owner of Darryl Davis Seminars, has trained and coached over 100,000 real estate professionals around the globe for more than 27 years. He is the founder of the Next Level® real estate training system, The Power Program®, which has helped agents double their production over their previous year. For more information, and the new agent tools that can help take you to your Next Level®, please contact darryl@darrylspeaks.com or visit www.ThePowerProgram.com/NewAgentSuccess.