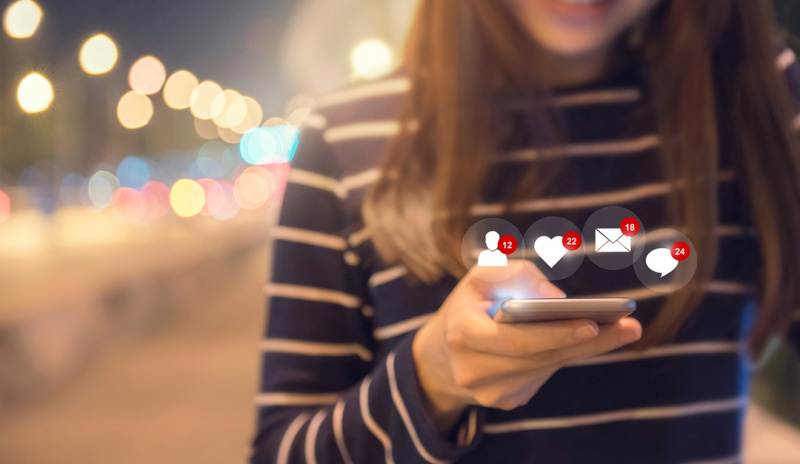 Today, social media is arguably the most influential way to market your business, brand yourself and capture and convert leads. So, this week, take a look at your social media and implement some new steps for revamping your online participation.
Follow these six strategies to turn your social media platforms into lead-generating systems:
1. Increase Your Followers
Amass a following on social media by leveraging your current relationships. Anyone you've helped with real estate in the past, ask them to give you a quick like on Facebook, and a follow on Instagram, Twitter and other platforms. When touching base with your clients for referral purposes, let them know that having their inner circle subscribe to your social channels is the easiest way for them to stay up-to-date on today's local market activity.
2. Post Consistently
Build a reputation for being a dependable source of real estate information. Participate often and segment your posts. For example, Throwback Thursday is a great way to give a shout out to past clients and also showcase great customer experiences. Additionally, you can start your own informational video series or post entertaining and engaging Just Sold photos with your clients. Too busy? Hire an administrative assistant who can manage your pages for you.
3. Maintain a Balance
Remember, not everything should be about your business; in fact, consumers prefer to work with a real estate agent they'll get along with on a deeper level, because that's what builds trust.
Keep this ratio in mind: 50-30-20. Fifty percent of your content should be derived from outside, expert sources that will really make your online pages shine. One example? Share articles from
RISMedia.com
or sign up for
RISMedia's ACESocial
, which will help you fulfill the next requirement: 30 percent of your content should be your own content (or content branded to you). Here's where you can post any business-related information and pictures. Lastly, 20 percent should focus on you—post fun, personal content that will make you more relatable.
4. Showcase Your Reviews
If you're going to post business-related content, focus on reviews. You'd be surprised to find just how effective a stranger's glowing review can be in swaying someone's decision to buy or sell with an agent, and even more so if the individual is a friend or family member of the person who left the review.
5. Interact With Your Audience
Don't just post and then walk away. Engage with your audience. Pose questions and start a conversation. Add a little personality to your online presence and you'll cement your reputation as an industry expert.
6. Measure Your Results
Got a good thing going? Keep an eye on what's driving your social media engagement and focus on continuing to build this lead-generating and -converting machine. Things not going so well? Look at the data and determine where you're falling short. Cut your losses and, remember, even small successes can be built upon—you'll ultimately turn your social channels into the go-to place for local consumers looking to buy, sell or rent.
Liz Dominguez is RISMedia's senior online editor. Email her your real estate news ideas at ldominguez@rismedia.com.